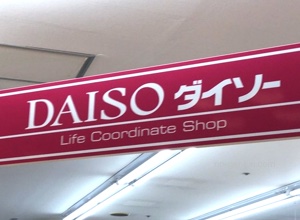 Creditcard
Accepted

(Visa / Mastercard / JCB / American Express / Diners Club / DISCOVER / UnionPay)

Contactless payment
Accepted

(Visa / Mastercard / JCB / American Express / Diners Club)

It can be used at directly managed stores.

Transportation E-Money
Exception :Not accepted at some shops. → Search
Official Website(English)
https://www.daiso-sangyo.co.jp/en/shop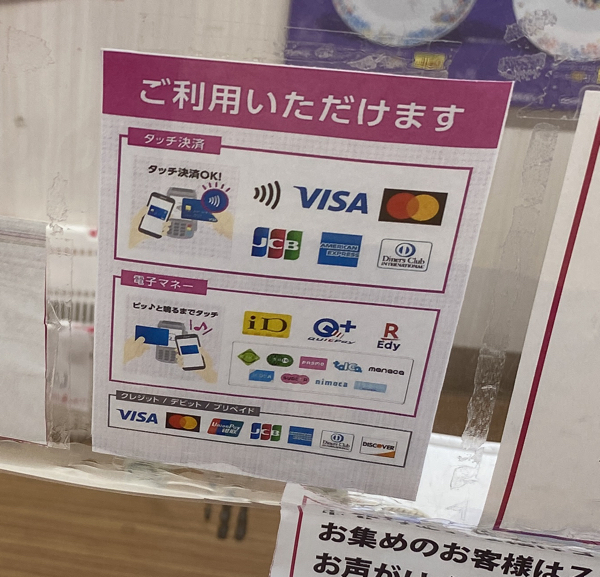 Various credit cards are accepted at Daiso.
Contactless payment is also available. Tell the clerk "credit card" and touch the terminal ↓.
Please note that some Daiso stores in shopping centers may have different specifications.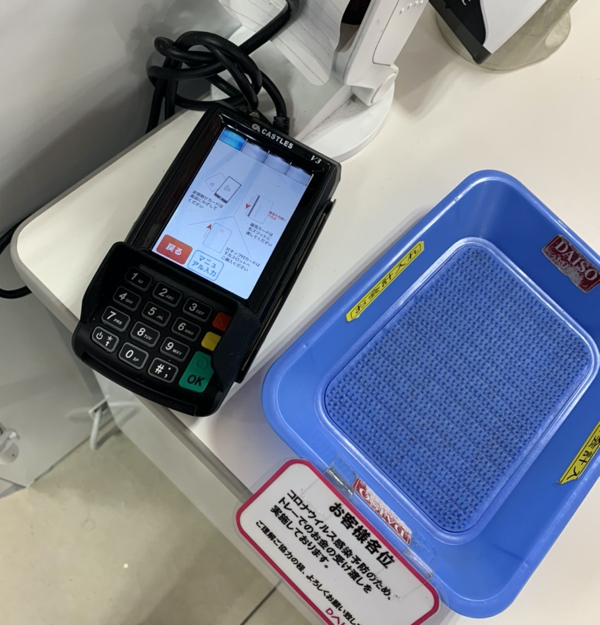 About Daiso
Daiso is a 100-yen shop chain in Japan. There are over 2,500 shops in Japan, some of them are directly-managed stores. Also, Daiso locates a store inside a shopping center. The shop is called 100-yen shop but in reality, you have to pay 108 yen including tax per product.
Daiso deal in commodities, stationary, small appliance,cosmetic, cooking utensils, small plant, rare goods,snack, seasoning, food stuff. They sell over 70,000 products.
The interesting thing is that you tend to buy lots of stuffs because of low priceand spend much money. Japanese people enjoy finding out a your thing from a wide variety of 100-yen products.
Be careful that some shops have goods over 100-yen. If you find out the ones that look like over 100 yen, you should check out price tags.