Welcia Yakkyoku Payment Methods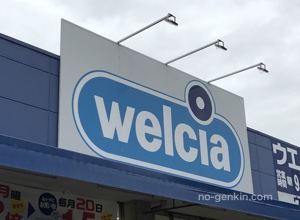 Creditcard
Accepted

(Visa / Mastercard / JCB / American Express / Diners Club)

UnionPay is not accepted at some stores.

Contactless payment
Accepted

(Visa / Mastercard / JCB / American Express)

Transportation E-Money
Accepted
Official Website(Japanese only)
https://www.welcia-yakkyoku.co.jp/
Various credit cards such as Visa and Mastercard are accepted at Wellesia Yakkyoku.
After saying "credit card," hold your credit card over the terminal.
About Welcia Yakkyoku
Welcia Yakkyoku is a drugstore chain with a dispensing pharmacy.
It is the largest drugstore chain in Japan. The group has more than 2,000 stores in Japan in total.
It handles everything from daily necessities to drinks, cup noodles, and other groceries.