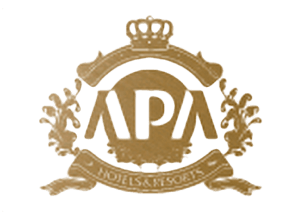 Creditcard
Accepted

(VISA / MasterCard / JCB / AMEX / Diners)

Transportation E-Money
Not accepted / Exception

(Suica / PASMO)
APA HOTEL is a commercial hotel chain and one of the most famous hotel chains in Japan .
You can find the hotels around Japan, from Hokkaido to Okinawa wherever you visit.
It is easy to book the room. You can call the hotel or book it online. Of course, there are many hotel stuffs who speak English.
The ways to expand areas are interesting.
In local cities, the chain forms an alliance with local hotels.
In addition, it has opened a franchise.
Since 2011, it has been opened up a hotel per month in Tokyo area.
It seems that it will be in a rapid expansion for some time in the future.
There are three types of hotels in APA HOTEL.
First, there is an orthodox hotel for business journey workers.
The chain has focuses on the hotel for them since inception.
This type of hotels are popular among company employees because accommodation charge is reasonable and most hotels are close to the station.
Also, the hotel gains a good reputation with a clean room and trained stuffs.
Second, there is a luxurious hotel. This type of hotel is called APA VILLA.
Third, there is an APA HOTEL RESORT. It focuses on sightseeing and leisure purpose.