Fuji-Q Highland Payment Methods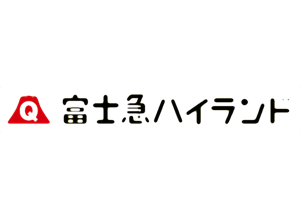 Creditcard
Accepted

(Visa / Mastercard / JCB / American Express / Diners Club / UnionPay)

Contactless payment
Accepted

(Visa / Mastercard / JCB / American Express)

Available at the ticket office and concession stand.

Transportation E-Money
Accepted
Official Website(English)
http://www.fujiq.jp/en/
Contactless payment is also available for tickets and merchandise sales at Fuji-Q Highland.
About Fuji-Q Highland
Fujikyu Highland is an amusement part in Yamanashi-prefecture. This is about two and half an hour away by train from Tokyo. Free Pass cots 5,200 yen, which allows you to ride on all rides. Young people, family visit this amusement park.
It has some of the best thrill ride, Fujiyama, Dodonpa and Eejanaika.
Fujiyama is a rolloer coaster that go up to 79 meters and 130 km per hour.
Dodonpa is one that goes up to 52 meters and astonishing 172 km per hour.
Eejanaika is one that goes up to 76 meters and 126 km per hour. This rolloer coaster has seats that rotate 360 degrees.
It is worthwhile to ride on those rides.
FUjikyu Highland is also widely known for a super horror maze (Cho Senritsu Meikyu), the biggest one in Japan.
This is broadcast on TV quite often. You cannot help screaming out in the house. It takes about 20 to 30 mins to the exit.
Fuji-Q Highland infomation
Address:Yamanashi PrefectureShin-Nishihara Fujiyoshida5-6-1