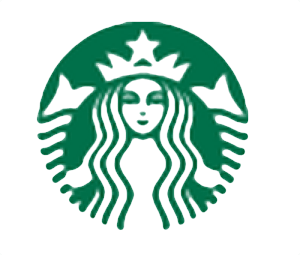 Creditcard
Accepted

(VISA / MasterCard / JCB / AMEX / Diners)

Transportation E-Money
Not accepted
official website(English)
http://www.starbucks.co.jp/en/
Starbucks is a worldwide coffee house chain.
The features of Starbucks are great terrace and fancy in-store. Japanese high-school girl believes that having a cup of coffee with friends at Starbucks is a kind of status.
The shops prohibits from smoking in-store. You can smoke tobaccos on the patio (though some shops forbid from smoking even on the patio).
Caramel Macchiato(Tall 420 yen) is a standard coffee. This is Espresso with vanilla syrup and frothy milk. Also, have to remember that Starbucks offers SAKURA series coffee, Caramery Sakura Chocolate Latte (Tall 460 yen) in Spring. It is a white chocolate with Sakura, whipped cream, and caramel sauce.