DOUTOR / EXCELSIOR CAFFÉ Payment Methods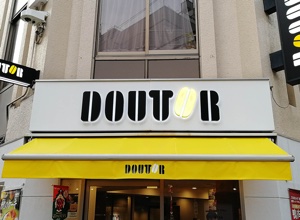 Creditcard
Accepted

(Visa / Mastercard / JCB / American Express / Diners Club)

Contactless payment
Accepted

(Visa / Mastercard / JCB / American Express / Diners Club)

Transportation E-Money
Accepted
Official Website(Japanese only)
https://www.doutor.co.jp/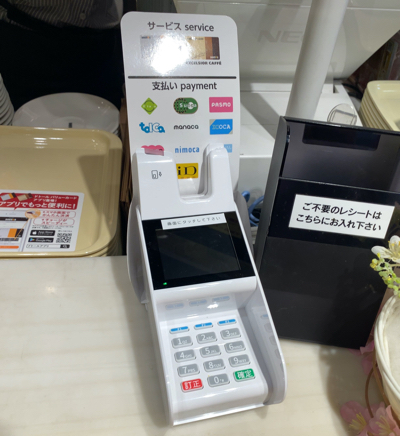 Doutor also accepts contactless payment. It is a good idea to tell them "with a touch of a credit card" before payment. If you can emphasize "credit card" and "touch," it will get the message across.
Touch the terminal in the image.
About DOUTOR / EXCELSIOR CAFFÉ
Doutor Coffee is a Japanese coffee chain. It has stores throughout Japan. Excelsior Cafe is an affiliate of Doutor Coffee, serving Italian-style espresso coffee, caffe lattes, and cappuccinos.
The store offers drinks, hot dogs, and Milano sandwiches; an S-size blended coffee costs 220 yen. The popular drink, iced coffee mocha, is priced at 360 yen for an S size. The coffee mocha is made with espresso, chocolate, and hot milk.
German hot dog is 270 yen. It is an orthodox hot dog, bread, and sausage with mustard.
The Milano Sandwich B 480 yen is popular among young women. It is made with shrimp and avocado.
For sweets, the milk crepe is a standard item. This costs 380 yen.