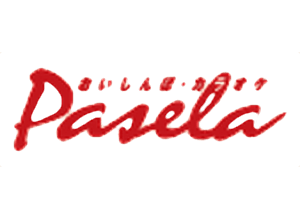 Creditcard
Accepted

(VISA / MasterCard / JCB / AMEX / Diners / UnionPay)

Transportation E-Money
Not accepted
official website(Japanese only)
http://www.pasela.co.jp/main.html
PASELA is a karaoke bar chain. The chain operates the bars mainly in Tokyo, Kanagawa,Chiba, and Osaka.
PASELA is different from other karaoke bars in Japan.It has differentiated services such as having integrated karaoke system, focusing on Anime songs, having luxurious rooms, and serving awesome foods. If you are interested in at least one of those services, it is worth while visiting the bar. But remember that charge is higher than others.
Integrated karaoke system can deliver over 200,000 songs which is one of the highest numbers in all karaoke bars in Japan. You may find songs that you really want to sing but can't find at other bars.
PASELA deals in a lot of Anime songs which Otaku (a person who are crazy about Anime) are willing to sing. He (or she) prefers PASELA to other bars because of this. If you like Japanese Anime, you should go there and sing the songs.
PASELA also has luxurious rooms. The rooms are large and comfortable. This make s women happy. Also it is popular among couples. You will be surprised with the size of the room if you have visited the other bars or lived in Japan.
PASELA serves great foods like restaurants. It has pasta, noodle, rice, sweets, drinks, alcohol and sweets. Premium Honey toast is a specialty sweet, which costs 815 yen. This kind of Honey toast is big but attracts many ladies. You can sing songs with these delicious foods. Japanese people sometimes use PASELA for mixer.